Koyata Iwasaki
The Last President

Koyata Iwasaki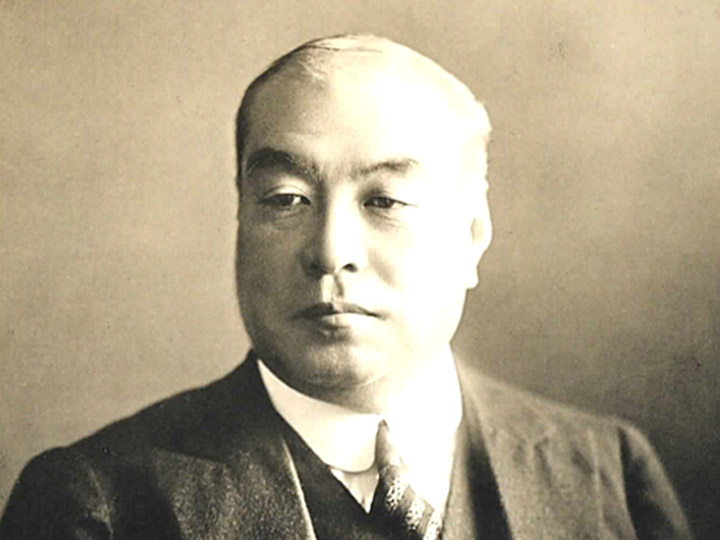 Koyata Iwasaki was the fourth and last president of a unified Mitsubishi. He took Mitsubishi public and turned the company into a giant corporate group centered on heavy and chemical industries. Koyata also articulated the business principles that continue to guide Mitsubishi companies today.
The eldest son of Mitsubishi's second president, Yanosuke Iwasaki, Koyata was born in Tokyo in 1879. He proved his ability early, getting high marks in elementary school and subsequently. He entered the University of Tokyo, but dropped out in his first year to study in England at the University of Cambridge's Pembroke College. There, he occupied himself with history, geography, sociology, and other subjects, earning a Bachelor of Arts degree in 1905. Koyata also gained an introduction at Cambridge to idealistic British concepts of social reform, which later influenced his approach to management.
Koyata became vice president of Mitsubishi on his return from study abroad. He assumed the presidency in 1916 at the height of the company's surging growth during World War I and headed the organization for the next 29 years. His leadership transformed Mitsubishi into a corporate group of more than 70 companies under the umbrella of the Mitsubishi headquarters.
New companies and new fields
Koyata coped with Mitsubishi's growing size and diversity by spinning off business divisions as separate companies. The mining, shipbuilding, banking, trading, and real estate divisions became joint-stock companies under the umbrella of the holding company. Management autonomy gave those divisions greater latitude for growth and development than would have been possible in the old organization.
The rapid industrial development that took place in Japan while Europe was engulfed in World War I centered on and heavy and chemical industries. Mitsubishi fostered ventures in electrical machinery, aircraft, oil refining, chemicals, and steel making, among others.
Mitsubishi also was active in international business. Koyata believed strongly in learning from other nations. Under his leadership, Mitsubishi assimilated technology, financial expertise, and management know-how from the world's best companies. He made alliances with companies worldwide, including joint ventures for securing world-class technology. Mitsubishi engineers improved on the imported technologies and also began to achieve original breakthroughs. Excellence in technology became a distinguishing strength for Mitsubishi.
Going public
Koyata recognized that loosening the Iwasaki family's direct control of Mitsubishi would help the organization grow. He made stock of Mitsubishi subsidiaries available to the public. In 1937, he even incorporated the holding company as a joint-stock corporation. Nearly one-half of the company's stock passed into the hands of investors other than the Iwasaki family and Mitsubishi companies.
A unique mix of British idealism and Japanese national consciousness defined Koyata's management. One of his legacies is the three corporate principles--modeled after Koyata's instructions--that still steer management at the Mitsubishi companies: corporate responsibility to society, integrity and fairness, and global understanding through business.
The end of the second world war brought to a close the Iwasaki chapter in Mitsubishi history. The Allied occupation forces demanded the breakup of Mitsubishi and other large family-controlled corporate groups. Mitsubishi headquarters closed in 1946, 70-some years after the organization began. Koyata's health deteriorated under the occupation, and he died at 66 in December 1945. He left behind this poem:
Autumn, a season of great variety
A diseased goose, motionless
Lies still on the frosty ground