George Edward Oakes Ramsay
Inquiring into History

George Edward Oakes Ramsay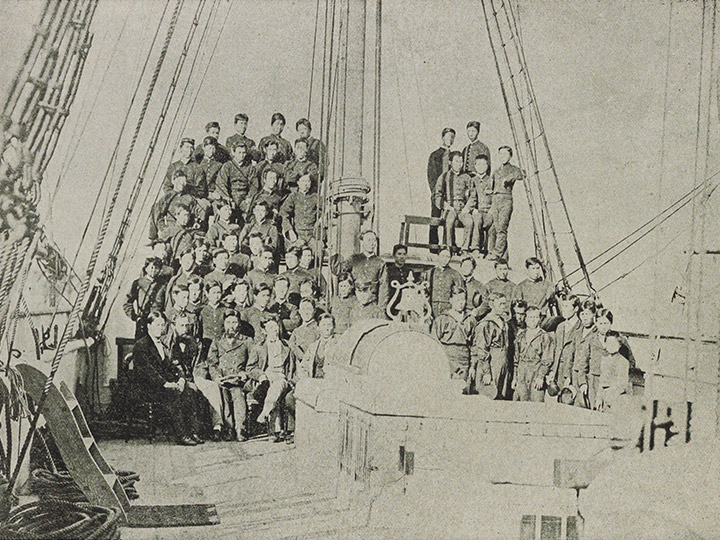 George Edward Oakes Ramsay was an adventurous Englishman who contributed immensely to the early development of Mitsubishi. Born in London in 1839, Ramsay went to sea at the age of 17 as an apprentice seaman. By 1859, he wascommanding a British naval vessel in the Indian Ocean. Ramsay served with distinction in naval operations in India and China. When Britain disbanded its Indian fleet in 1861, he became the captain of a merchant ship that sailed Indian coastal routes. He subsequently joined the Peninsular and Oriental Steamship Co.
Ramsay came to Japan in 1875 as a master mariner aboard the Sumida-maru, which Mitsubishi had purchased from British owners. He served as captain on a series of Mitsubishi vessels. Shortly after the establishment of the Mitsubishi Nautical School (now Tokyo University of Mercantile Marine) in 1876, Ramsay joined the faculty there. He was such an excellent instructor that the university honors his memory with a 2.5-meter stone monument that stands near the entrance to the campus.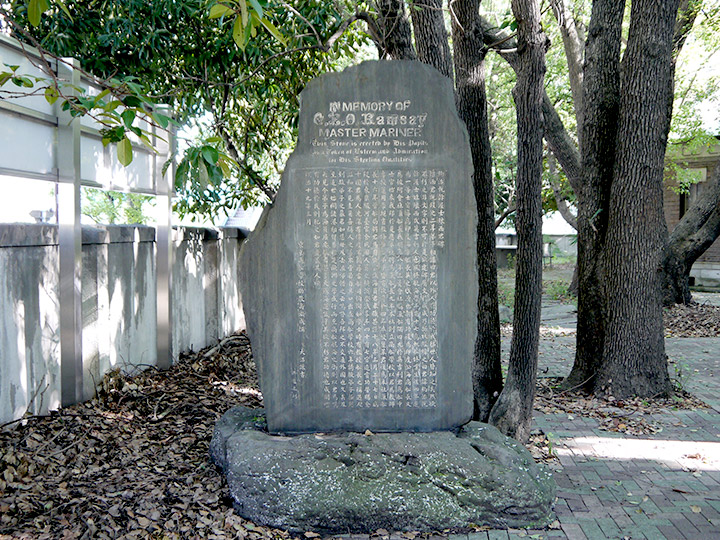 On the nationalization of the nautical school in the early 1880s, Ramsay returned to the sea as a Mitsubishi captain. Cholera cut short his career in 1885, when he and his wife succumbed to an outbreak of the disease. Their eight children returned to England. But one of them, J.S. Ramsay, visited Japan in 1955 and viewed the monument at Tokyo University of Mercantile Marine and his parents' graves at Yokohama's Cemetery for Foreigners.