Kenkichi Kagami
The Innovator

Kenkichi Kagami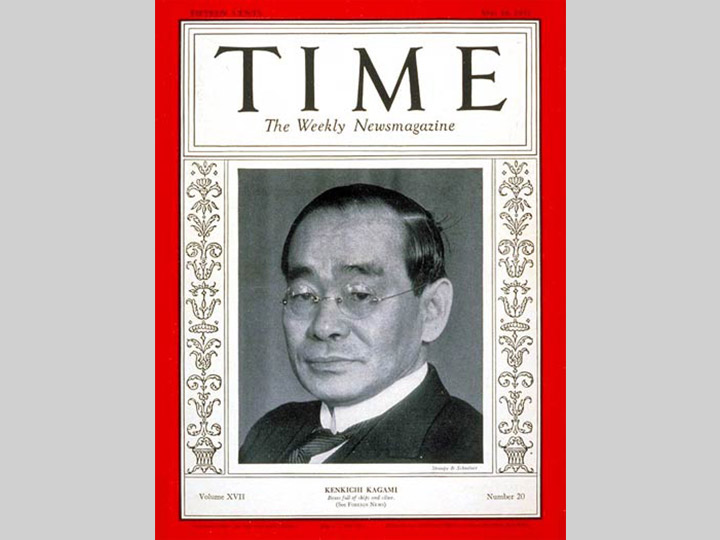 Although the Iwasaki family monopolized the presidency of the old Mitsubishi organization, other names also figure prominently in Mitsubishi history. Among the most prominent was Kenkichi Kagami. He helped restore Tokio Marine to preeminence in the insurance industry. He also headed other Mitsubishi companies during his long and illustrious career.
Kagami was born on a farm in central Japan in 1868. He attended the prestigious Tokyo Commercial School, now Hitotsubashi University, and joined Tokio Marine in 1891.
Tokio Marine was Japan's first modern casualty and property insurer. But it was losing money in its international operations, especially in Great Britain. Management sent Kagami to London in 1894 to learn why the branch there was unprofitable and to solve the problem.
Kagami's two year assignment in London gave him a great deal of insight into how a profitable insurance operation should be run. He prepared and submitted proposals for reshaping Tokio Marine's overseas operations, modernizing its finances, and generally reinvigorating the organization.
The company gave Kagami the authority to make changes in London, promoting him to manager there. His underwriting skills helped get the branch out of the red. Kagami proposed and engineered a tie-up with Willis, one of the top insurance brokers in London. That gained Tokio Marine a favorable position in cargo reinsurance and later in hull insurance. Top management recognized Kagami's skills and brought him back to Tokyo in 1898 to help revitalize the head office.
A dispute between Mitsubishi and Tokio Marine brought Kagami to the spotlight again. Although Mitsubishi was a big shareholder in Tokio Marine, a business disagreement prompted it to set up its own insurance operation. Kagami, now senior managing director at Tokio Marine, initiated an investment by his firm in the new company, Mitsubishi Marine. He also secured a place for himself on the new company's board of directors.
Kagami became chairman of Tokio Marine in 1925 and retained that title until his death in 1939. While overseeing operations at Tokio Marine, he served stints at the helm of NYK Line, Mitsubishi Trust, and other companies and also served on the board of the core holding company of the Mitsubishi organization.
Wanted man
Kagami's management skills were much in demand in the public sector, as well as in the private sector. He was an advisor to the prime minister's cabinet and to the Ministry of Finance and received an imperial nomination to the House of Lords.
In 1931, Kagami represented Japan at the Sixth Biennial Congress of the International Chamber of Commerce. His eloquent argument at that gathering in defense of China's monetary sovereignty captured the attention of the world. Kagami's face adorned the cover of that week's Time magazine--the first visage of a Japanese civilian to appear there.
Kenkichi Kagami's legacy of enlightened management has continued to shape the growth and development of the Mitsubishi companies. Tokio Marine pays homage to that legacy with an eponymous scholarship fund for university students.